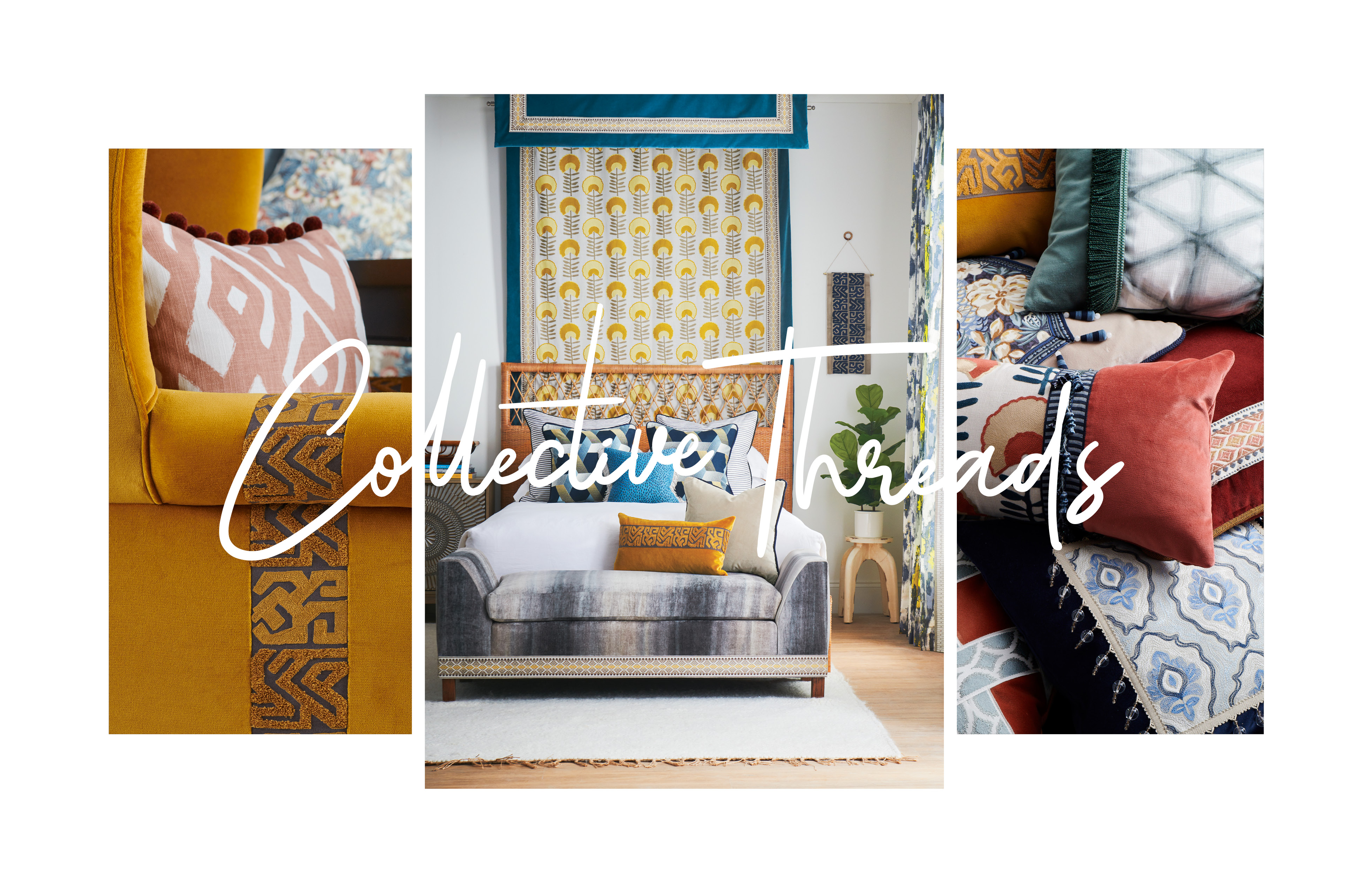 Fabricut's Collective Threads line of fabric and trim is rooted in a collaboration between traditional interiors and the Bohemian spirit. Featuring European design influence and a couture-inspired color palette, this collection brings richness and story. Create inviting, treasured spaces with hand-selected fabrics that will transform a room into something unmistakably personal.
Collective Threads is layered and intimate for today's traditional, eclectic home. Create a sense of global travel and wanderlust by layering textures, patterns and trimmings. These exclusive fabrics display a beautiful intensity without overwhelming.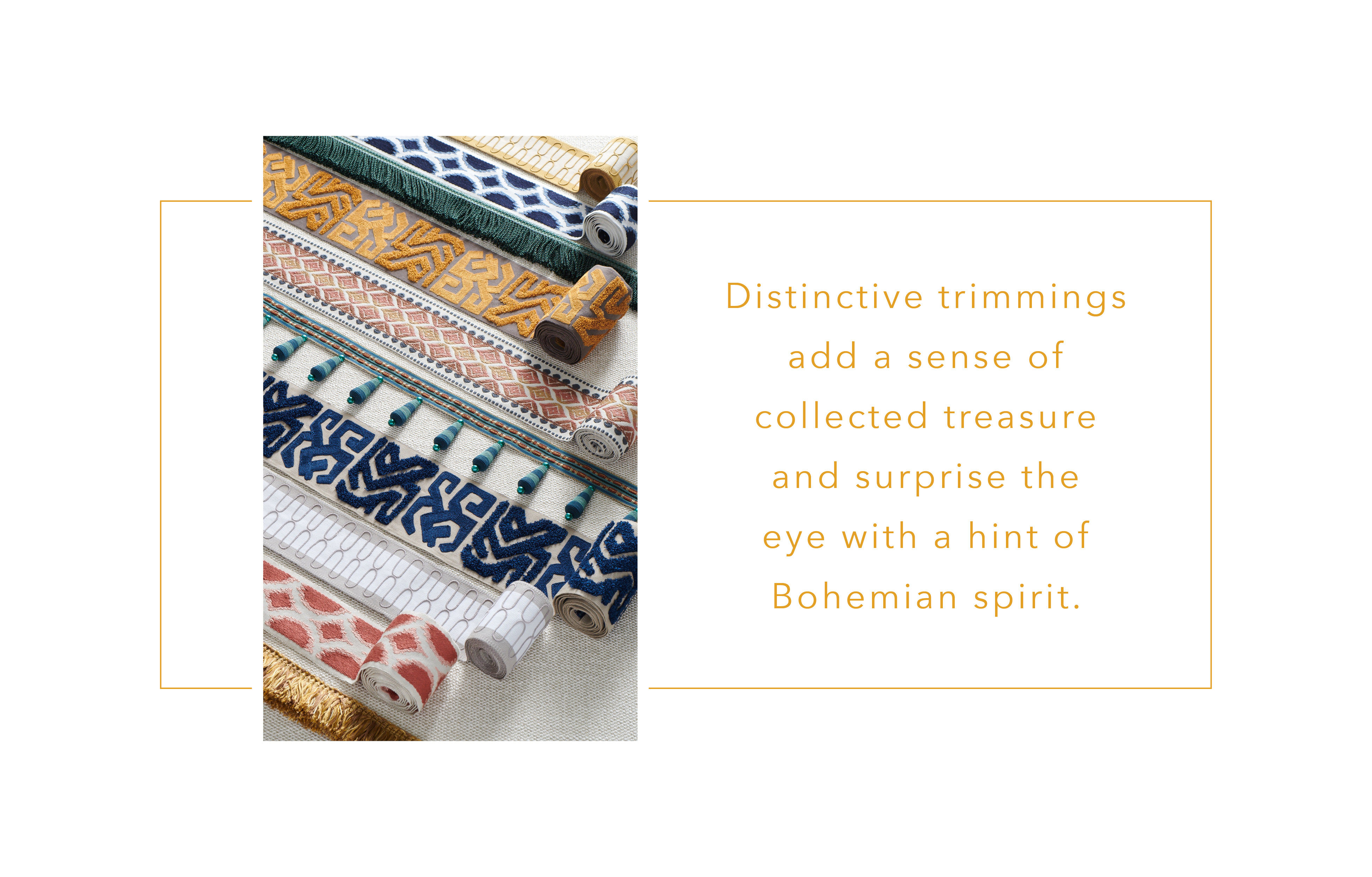 Evoke the best of both worlds with Fabricut's Collective Threads line.Browse the entire collection now to find your treasure.